Windows Store App Packages
MSIX/APPX is the next generation, simple and secure packaging format for Microsoft Windows. With Advanced Installer you can easily create Windows Store App packages, having your application ready for deployment in Windows 10 and beyond.

Already have an MSIX/APPX package and need to modify it? Just start an Import Windows Store App project type then customize it as required in Advanced Installer.
Importing/Creating an AppX Package
Read the introductory tutorial to see how easy it really is

The friendly User Interface offers an intuitive, visual representation of MSIX/APPX settings:
Digital Signature
Dependencies

Visual Assets
Capabilities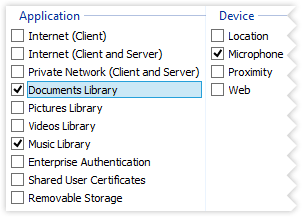 Declarations
Content URIs
Localization