Multilingual Packages
In a global market, it is essential to make the installation process of your software as easy to understand as possible; localizing your installer UI is one of the most important actions you can take.
To create a Multilingual Package you just have to go the Translations page in Advanced Installer, choose your target languages and select Create only a multilingual package.
Now when a user installs your software, the installer will automatically detect and match the OS language.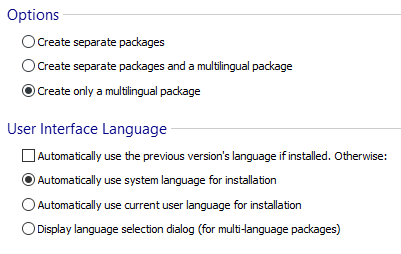 More about Multilingual Packages
To learn more about how Translations work see our documentation.