Visual Studio Extension
Set up your complete development environment using the Advanced Installer extension for Visual Studio. This feature is available in all editions, including Freeware, and our support starts from VS 2010 up to the latest version.
Starting with version 13.4 of Advanced Installer, the VS extension can be installed independently from the Advanced Installer setup package. You can download the extension from the Visual Studio Marketplace or from our website.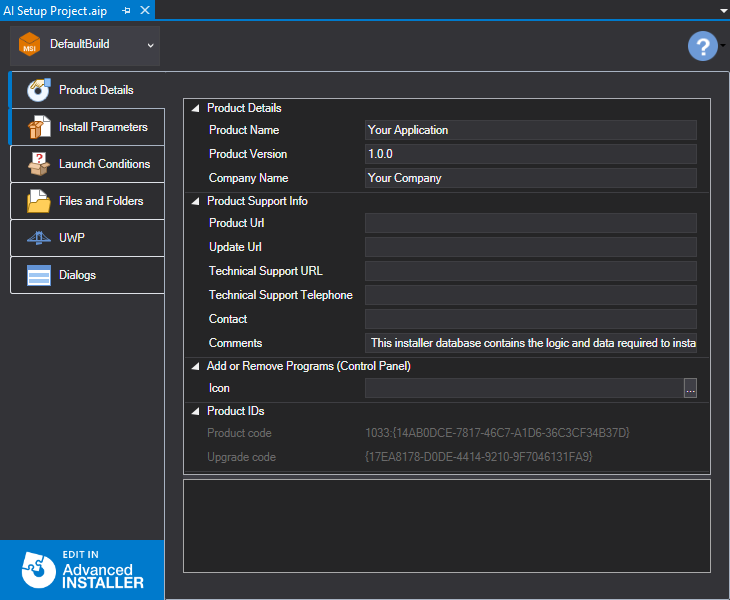 The extension allows you to build your Advanced Installer projects at the same time with your VS solutions and seamlessly integrate with MSBuild.
Desktop Bridge - Build and Debug
From a single project you can build both MSI and AppX packages.
The Advanced Installer extension for VS 2015 and 2017 provides an unique support for debugging your desktop application inside an UWP app container.
Visual Studio Industry Partner
As a Premier partner, the Advanced Installer team is working together with Microsoft, to empower our users with the most easy to use and secure packaging tool.
Download our Visual Studio Extension
The extension is available for: