Less scripting.
More packaging.
All-in-one Application Packaging Tool for
Software Developers and IT Professionals.
Download Trial
Free for 30 days. All features.
No credit card required.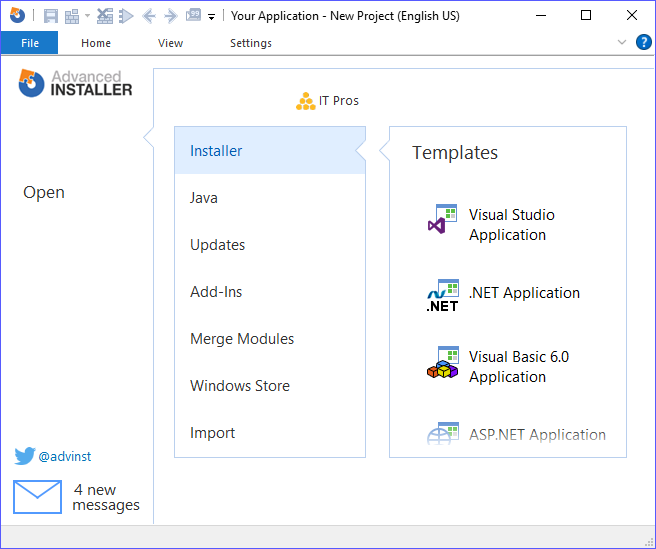 Powerful and easy-to-use
Advanced Installer is a Windows installer authoring tool for installing, updating, and configuring your products safely, securely, and reliably.
What our clients say
Advanced Installer is helping the Mailbird team build and maintain a stable, safe and secure installer. This saves hundreds of hours lost on support by us and our users. It also improves the overall image of our product, by providing the users with a seamless installation experience.
Abraham Ranardo - Co-founder and Back-End Developer at Mailbird
Read the full story
With Advanced Installer, packaging and deploying SourceTree is now just a simple part of our development process. We can focus our efforts on building new features in SourceTree and improving existing ones so that SourceTree becomes the best Windows interface to Git source repositories.
Steve Streeting, Lead developer of SourceTree at Atlassian
Read the full story
I sometimes ask them for a feature, and they quickly reply and always add the features that tailor to my needs. I feel that the team is very serious for delivering stable and feature-rich installer. I always thank them for doing this over a long period of time, and extend my maintenance plan.
Yutaka Emura - Founder of EmEditor
Read the full story
Dedicated support team
A dedicated high-level engineer is always here for you, providing live technical advice and support.
Browse and choose which support channel suits you most.
Go to Support