Less scripting.
More packaging.
All-in-one Application Packaging Tool for
Software Developers and IT Professionals.
Download Trial
Free for 30 days. All features.
No credit card required.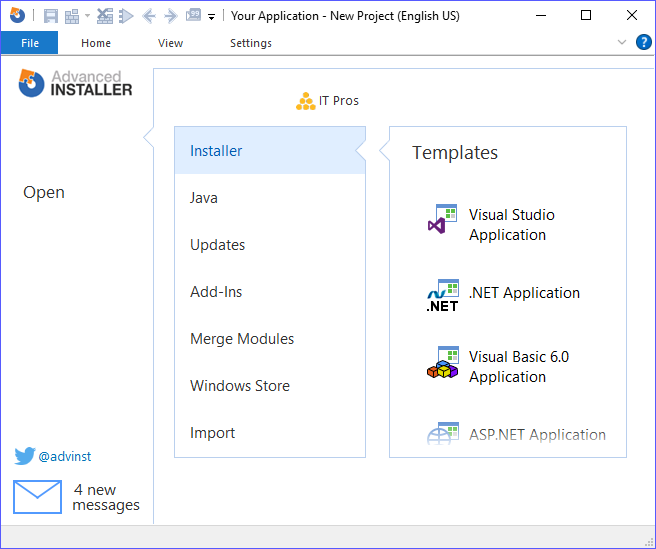 Powerful and easy-to-use
Advanced Installer is a Windows installer authoring tool for installing, updating, and configuring your products safely, securely, and reliably.
What our clients say
Avanade
Atlassian
MailBird
EmEditor
Dedicated support team
A dedicated high-level engineer is always here for you, providing live technical advice and support.
Browse and choose which support channel suits you most.
Go to Support