It`s time to upgrade your installer design!
Match the quality of your software product with premium design for your setup installers.
Start Free Trial
30-day, Fully featured
No credit card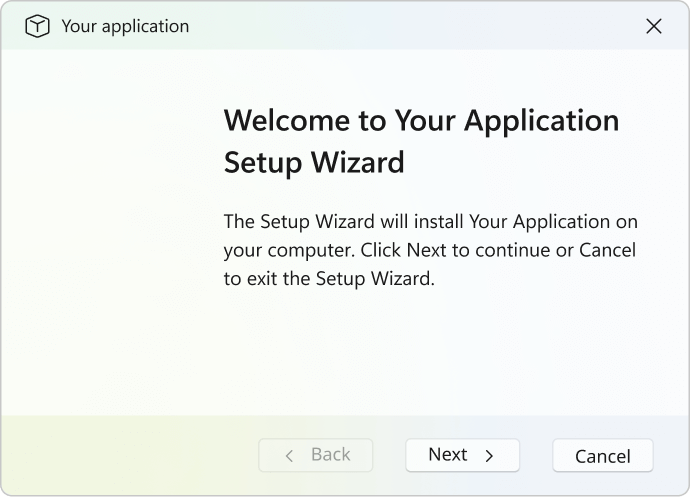 Advanced Installer brings together powerful design features and technology to boost your setup installer`s UI
The installer is the first part of a software application that users encounter.
It takes a lot of resources to code the branding of your installer which may lose focus on the application`s development.
Advanced Installer provides powerful, reliable, user-friendly, and visually appealing installers out of the box.
Start creating intuitive and easy-to-use installer user interfaces that complement the overall quality of your software application without compromising on development resources.
Pre-Packaged Classic Themes to Instantly Upgrade Your Installer Interface
Since its very first beginning, Advanced Installer has been committed to creating DPI-aware MSIs with adaptive controls and image scaling. In keeping with this standard of excellence, our designers have crafted over 40 pre-packaged themes that can be easily applied with just a click, allowing you to elevate the look and feel of your installer interface quickly.
Surface theme
Classic theme
App Installer theme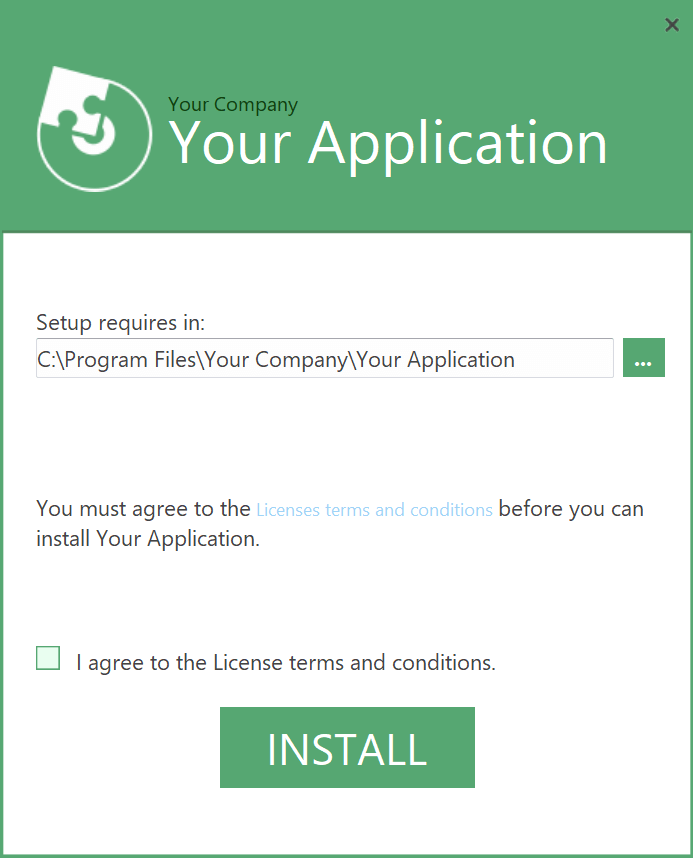 Surface theme
Classic theme
App Installer theme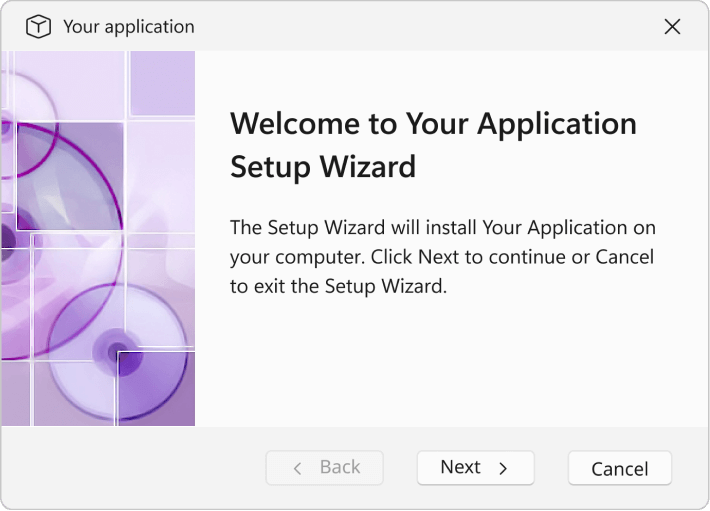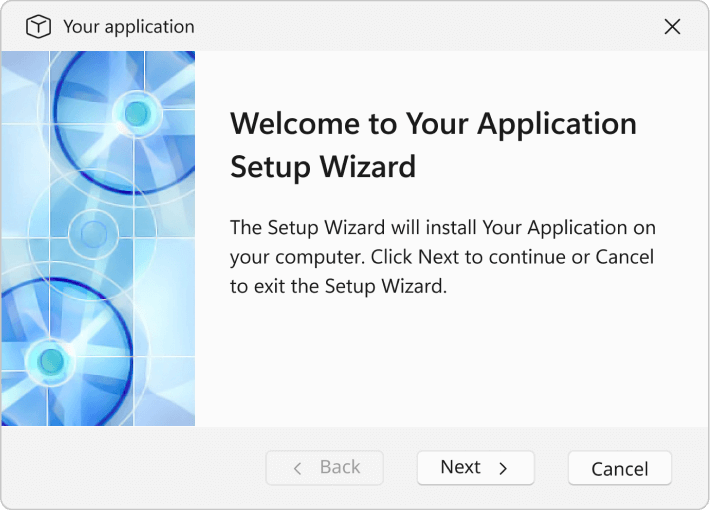 Surface theme
Classic theme
App Installer theme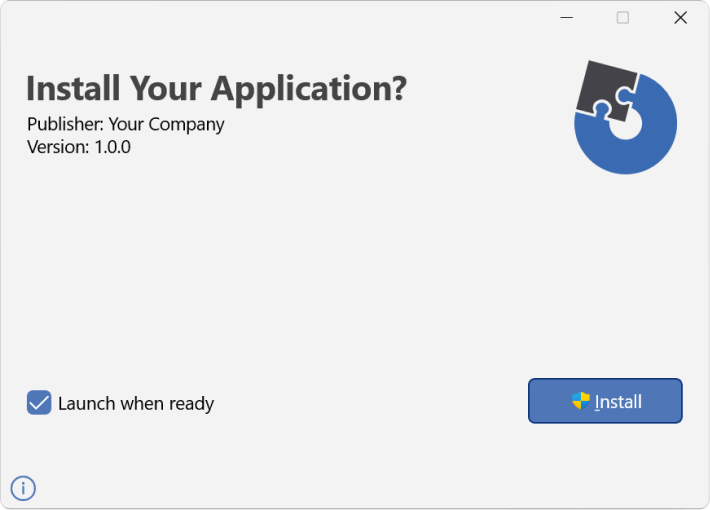 We Didn't Reinvent the Wheel,
Only the Setup Installer Themes
Use Enhanced Native UI features to access powerful and functional options. Choose from a set of built-in, native themes that have been added to the Classic theme, without requiring any extra work from your end.
Advanced Installer has all the features and customizability you could need to get a well-designed, branded, and adaptable installer built in half the time most solutions would require. You also don't need a 200-page manual to figure it out. Highly recommended for anyone looking to build a reliable installer for their products.
CEO & Founder, Zorus
PLUS - You Can Choose From
More than 40+ Theme Variations
Each built-in theme provides multiple stylistic options that you can customize to meet individual preferences. You can select from system looks and modify the backgrounds, colors, window frames, and other user interface elements to create the exact appearance you want.
Personalize Your Installer`s Theme to Align with
Your Brand Identity and Style
All Advanced Installer themes are fully customizable. Using our Dialog Editor you can change, improve or even create your own extended theme from scratch.
Enhanced User Interface enables you to create custom themes and styles for your installer packages.
Pre-built themes and customization options
Align the software installer with your brand`s style and meet user`s expectations.
Custom controls and scripting
Tailor your setup installer to specific requirements.
Define conditions and actions based on user input
Create an installer that is intuitive and easy to use.
WinUI Rendering
WinUI Rendering allows you to create installation packages with a modern and visually appealing user interface. This feature is based on the Microsoft WinUI library, which provides a range of modern UI controls and styles that can be used to enhance the look and feel of your application.
Asset Generator for tiles
Improvement to generate the visual assets silently
Support for converting SVG images to WinUI format
Generate scaled assets from SVG backgrounds
Support for loading SVG images when using the Asset Generator
XML(AIP) file format for Themes/Variations data
Font color changes for theme variations
Support for visual assets qualifiers (contrast-standard, contrast-high, contrast-black, contrast-white)
Nikolis A. | Senior Designer
"Great Customized Installer, Highly recommended."
Michael W. | Subject Matter Expert
"Scalable installers from simple to custom complex."
Jonathan M. | Subject Matter Expert
"Powerful Software for Solid System Packaging and Management"
Modernizing your setup installer's UI doesn't have to be hard.
Start Free Trial
30-day, Fully featured
No credit card