Advanced Installer
13.7 Release Notes
On February 27th, 2017 Caphyon Ltd. is proud to announce the release of Advanced Installer 13.7 in Free, Professional, Enterprise and Architect editions. This release is available for download on the Advanced Installer website.
Excited about the upcoming Visual Studio 2017? So are we! That is why, together with Microsoft, we have prepared a fresh update for our Windows Installer tools integration into the integrated development environment.
Version 13.7 allows you to build your installers directly from Visual Studio 2017 RTM solutions and build Desktop Bridge compatible AppX packages.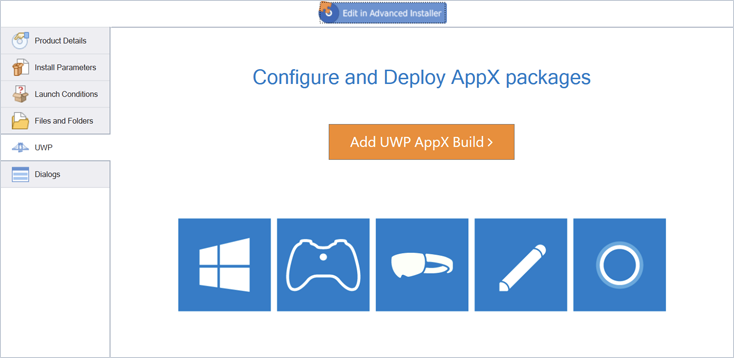 Starting with version 13.7 we are using a unified VSIX package template for modern Visual Studio versions. Following this update, the Visual Studio 2010 extension will no longer be supported by newer versions of Advanced Installer.
Leverage the existing MSBuild integration together with the new extensions and empower your team with a robust build environment.
Improved detection of application entry points for UWP apps