Advanced Installer Plugin for Jenkins
Advanced Installer's officially supported Jenkins plugin has been released. Now you can configure your Jenkins-based build machines even easier, setting up the final stage of your build (i.e. building the setup package for your application) is just a few clicks away with our plugin.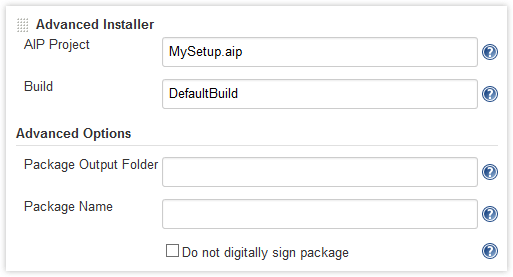 This plugin is just another step we made to help our users on setting up systems for continuous integration, allowing for maximum leverage of the toolset.
Not using Jenkins?
Our command line interface allows you to write your own custom build script and integrate it with any Windows-based build environment. Don't forget to send us your feedback if you would like to see a plugin/extension for your build environment.