Save Serials Dialog
In this dialog, you can choose the file where the serials should be saved and the number of serials to be generated. You can add a number between 1 and 10 000 serials at a time.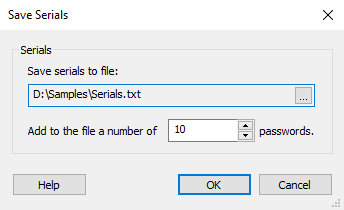 If the file already exists its content will be overwritten! So don't select a file that already contains previously saved serials.
Use the "..." button to change the file that will contain the serials.