Registry Picker Dialog
This dialog can be used to add registry values in the project, from the local machine.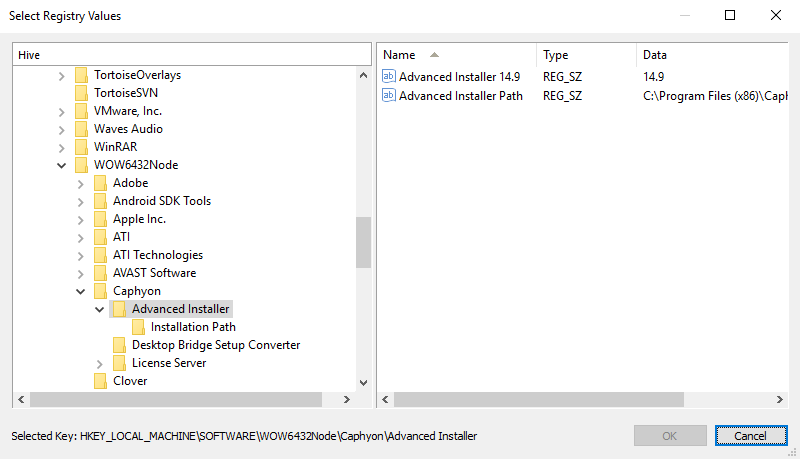 The interface looks like Windows Registry Editor, with the left pane containing the registry keys and the right pane displaying the registry values from the currently selected registry key. From this dialog, one or more values can be selected and imported into the project.
If you are using a 64-bit version of Windows it is possible to pick registry keys and values from the Wow6432Node Registry Key.